Are You Feeling Itchy In The Night?
Bed bugs are mentioned often in a children's rhyme, but if you think of them as some sort of mythical creature like the boogie man, you'll want to reconsider. Bed bugs have become an increasingly significant problem in recent years, and it is surprisingly easy to end up with an infestation in your home or business. If you suspect that bed bugs have invaded your house or commercial property, Addison Pest Control Of Texas can help. We service properties in the Dallas Metropolitan area of northeastern Texas.
Our Bed Bug Control Process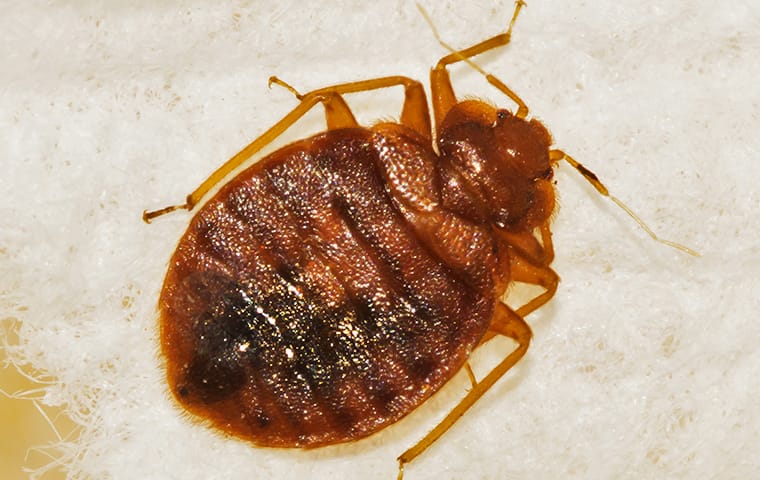 Keeping your residential or commercial property free from bed bugs is a must. In order to do a great job, we follow a few steps in our control process.
Free Inspection
When it comes to bed bugs, determining the scope of the infestation is vital to knowing how to treat it. If you suspect you have a bed bug infestation, contact Addison Pest for a free bed bug inspection. Our professional pest control technicians are trained to know where bed bugs hide and what signs they leave behind. Upon completion, we will let you know if you have an infestation. If you do, we'll explain how extensive it is and what course of treatment we suggest.
Heat Treatment
Heat treatments are the safest and most effective way to eradicate a bed bug infestation. Addison Pest provides heat treatments on a room-by-room basis, allowing us to only treat those rooms that are affected, saving you money.
First we will prepare the infested room, then heat it up to the proper high-heat temperature for a specific length of time. Since heat can penetrate furniture and walls, this eliminates the bed bugs that are in hard to reach locations. The heat treatment also eliminates bed bugs in all stages of their development, from egg to adult.
Application Treatment
After the heat treatment is complete, we will then apply a separate application for treatment. This step is to kill any stray bed bugs that may have escaped the heat treatment.
Our Bed Bug Control Guarantee
Addison Pest Control Of Texas's bed bug control treatments are so effective that they come with a one-year guarantee. If you discover bed bugs again in your northeast Texas home or business within twelve months of our treatment, we will return to re-treat free of charge. Don't let the bed bugs bite, contact Addison Pest Control Of Texas today!
Request Your Free Inspection
Complete the form below to schedule your no obligation inspection.