Why Are There Silverfish In My Dallas Home?
August 13, 2021
An age-old debate, nature vs nurture. Did the silverfish come into my Dallas home because it's just what silverfish do, or did they come in because I invited them in? A case can be made for both arguments, but you don't have to worry about the how's and why's when you have Addison Pest Control to take care of the problem.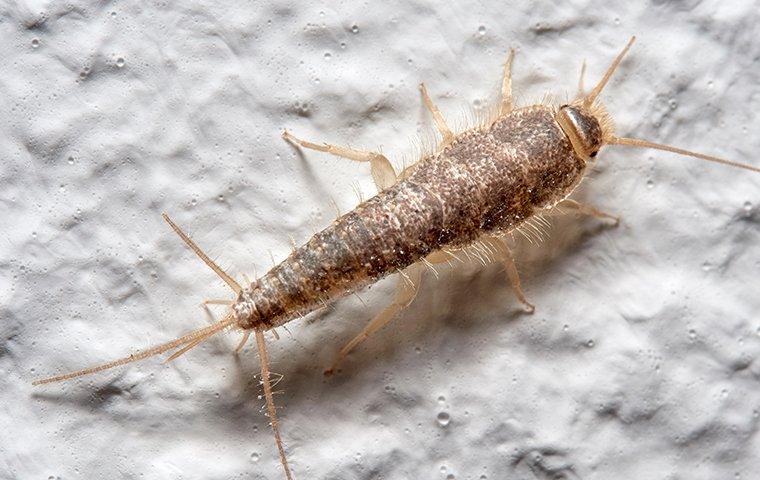 Description of Silverfish
They get their name from the metallic silver color, and the fish-like shape of their bodies. They are also known as bristletails.
They do not have wings.

Length between ½ and ¾ inches long (not including tails).

Flat body in the shape of a carrot or fish, tapering from head to rear.

A very fine thread-like antennae.

Three bristletails.

Six legs.

Dislike brightness.
Silverfish can typically be found in humid, moist areas of the home, including basements, attics, and bathrooms. People have noticed silverfish when crawling out of ceiling soffits, dropping from skylights and canister light fixtures in the ceiling, or emerging from moldings.
How And Why Silverfish Enter Your Dallas Home
Silverfish will be drawn to damp environments, which is why they are often found in basements, bathrooms, and under your kitchen sink. Beyond that, they enjoy untidy spaces, filled with clutter. You do not have to have a dirty home to have silverfish, but an unkempt home is much more appealing to them. Once in your home, they will feed on sugary or starchy foods, and anything that is cellulose-based. For example:
Your books and magazines.

Any type of paper-based collectible, such as comic books, artwork, or paper mache sculptures.

Crafting supplies.

Stored gift wrap.

Food boxes, such as cereal and pancake mixes.

Backstock of household goods, like toilet tissue and paper towels.

Filed documents and records.
They pose no direct threat to humans or animals. They do not bite or spread diseases.
Tips To Prevent Silverfish Infestations
The objective is to starve them. If they don't have a reason to be there, maybe they will leave.
Keep all dry food in your cupboards in sealed containers.

Dust your home often. When you use flour, it floats in the air and leaves a dusting of silverfish food all over your home.

Remove items with adhesive from your home. Easier said than done, we know.

Clean up any food particles around your home. This is especially important right after a meal.

Use caulking. Cover up cracks, holes, or openings to keep silverfish out, and stop them from laying eggs.

Get a dehumidifier. Live in a moist climate? Reduce the humidity in your indoor air. Ventilate any rooms that get warm and moist. This includes your bathroom or your kitchen. Open windows and doors and turn on fans to clear moisture from the air.

Get rid of piles of brush, dead plants, wood, and leaves. Clear the perimeter around your home of leaves, and other damp debris.
These are only preventive measures, and ones we highly suggest that you use. However, once you have been infested, contacting the professionals is the best course of action.
Contact The Professionals
It's not often that you actually see these pests, and once you do, they have become well established inside your walls. Just when you think you have detected their point of entry, they will change things up, making it difficult to use over-the-counter pesticides. When they feel threatened, it is no problem for them to retreat and go weeks without food or water. Living inside your walls, under your floors, and in your ceilings, they have access to your entire home unchecked. Addison Pest Control has years of experience with silverfish extermination. Give us a call for a free estimate of our residential and commercial services today.