Protecting Your Biggest Investment From Costly Damage
Termites are a big problem in northeastern Texas, and they don't discriminate when choosing which building to invade. A home or business left unprotected has a very high likelihood of being infested, and once termites move in, they can cause thousands of dollars in damages before even being noticed. With professional termite control and protection services from Addison Pest Control Of Texas, you can protect your home or business from these wood-destroying pests and the problems they cause.
Our Termite Control Offerings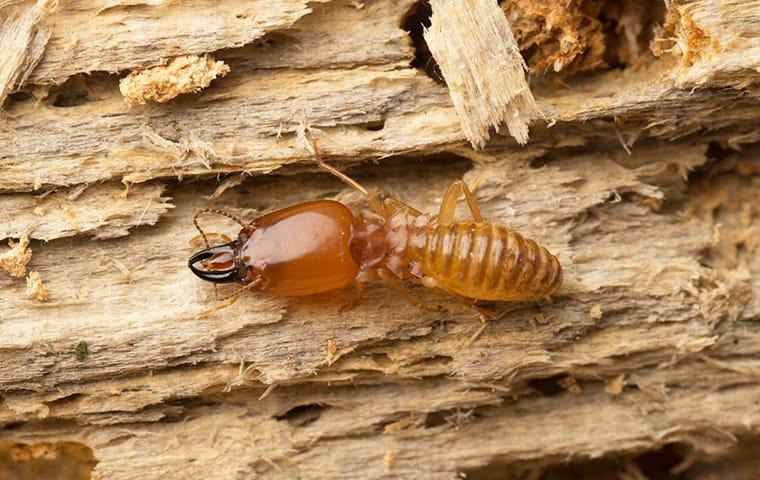 When it comes to effective termite control, there are two major treatment options: bait systems and liquid treatments. Both are effective at eliminating termites and keeping them out, and Addison Pest is pleased to be a provider of the #1 products in each category. Choose the one that's right for you!
Sentricon® System with Always Active™
Addison Pest Control Of Texas is certified to install and maintain Sentricon® with Always Active™ termite bait stations. The termite bait used is scientifically proven to be more attractive to termites than the cellulose found in wood. Once termites take the bait, they then bring it back to their colony, and eventually completely eradicate it. Sentricon® with Always Active™ can be installed and maintained on its own or as part of one of our residential pest control programs. Our Advantage Total plan and Advantage Gold plan both include termite protection with the Sentricon® System with Always Active™.
Termidor Liquid Termite Treatment
Addison Pest Control Of Texas is a certified applicator of the Termidor liquid termite treatment. Termidor is applied around the perimeter of your home or commercial building, creating a continuous barrier of protection. When termites cross the barrier, they pick up the termiticide and spread it to the other termites in the colony.
Re-Treatment Warranty
For both our Sentricon® System with Always Active™ and Termidor treatments, we provide a one-year re-treatment warranty. If termites return to your Dallas Metro property, we will re-treat your residential or commercial property free of charge. This warranty is renewable and transferable should you sell your home or business.
Termite Damage Warranty
For an additional fee, we also sell termite damage warranties. If termites damage your home or commercial building, these warranties will cover up to $100,000 in repair costs.
Keep Termites Out With Help From Addison Pest
When it comes to termites, prevention is key. However, Addison Pest Control Of Texas can help whether you have an active termite infestation or wish to prevent one. We service properties across Dallas Metro and the surrounding areas. To schedule a free termite inspection and to discuss which treatment option is best for you, contact us today!
Request Your Free Inspection
Complete the form below to schedule your no obligation inspection.